Production and trade Republican unitary enterprise "Belmedtechnika"
The production and trade Republican Unitary Enterprise "Belmedtechnika" (hereinafter referred to as the UP "Belmedtechnika") is a state organization subordinate to the Ministry of Health of the Republic of Belarus, and organizes public procurement of medical equipment and medical products for healthcare institutions of the country.
The main tasks are the supply of medical equipment and consumables to healthcare institutions, providing the population with high-quality medical products.
UP "Belmedtechnika" was created by the decision of the Council of Ministers of the BSSR on March 27, 1964. Before that, it performed the same functions under other names. So, in the archive of the enterprise there are orders for personnel dated January 1944, which indicates its work during the Great Patriotic War.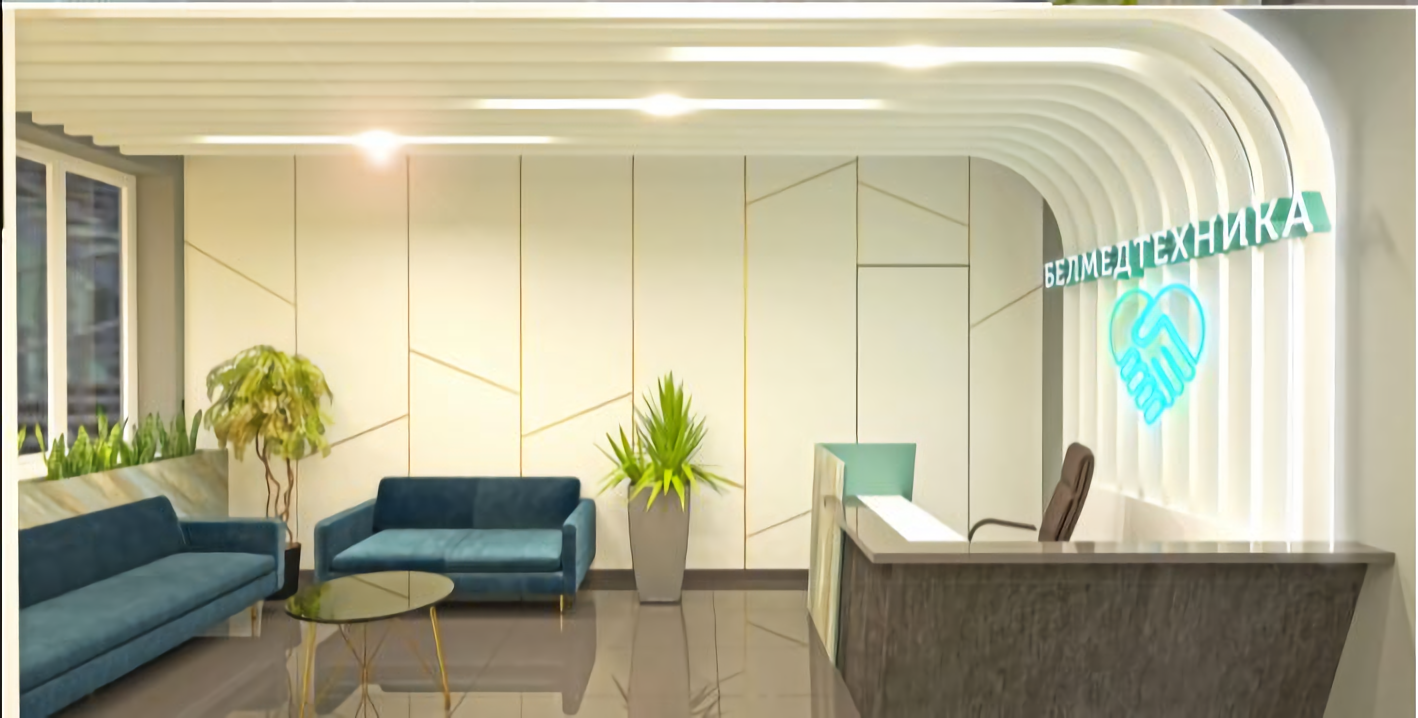 Our achievements
In 2014, the enterprise and specialists were awarded the title 'Importer of the Year'.
In 2015, the company received a commendation from the United Nations Development Program (UNDP).
In 2018 - 2019 UE 'Belmedtechnika' provided the participants of the II European Games with medical devices. To counteract COVID-19, UE 'Belmedtekhnika' repeatedly receives humanitarian cargo within the framework of the 'Solidarity for Health' project funded by the European Union
On March 22, 2022, in the Memorial Church in honor of All Saints, the staff of the production and trade republican unitary enterprise 'Belmedtekhnika' was thanked by the Health Committee of the Minsk City Executive Committee for many years of fruitful cooperation, high professionalism and efficiency in solving the tasks set, a significant contribution to the development of healthcare facilities the city of Minsk.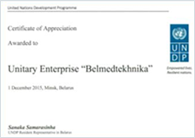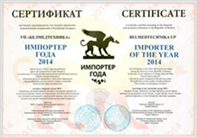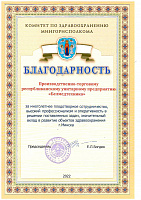 Company history
Currently, the structure of the UP "Belmedtechnika" includes five subsidiaries located in Baranovichi, Vitebsk, Gomel, Grodno, Mogilev. There is its own network of specialized retail stores, numbering more than 120 objects located in more than 70 localities of the country. The total number of employees is more than 900 people.
The main asset of our company is an energetic, competent and self-confident team, as well as extensive experience in the field of healthcare, confirmed by a long history.
The company's motto: "Striving for perfection, we serve health."